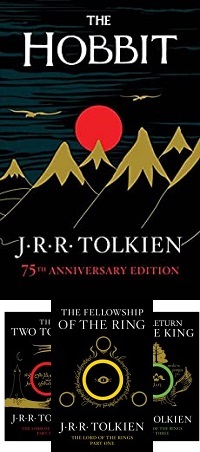 Ian Holm, September 12, 1931- June 19, 2020
I woke up this morning to hear that Ian Holm had died. Though he has been known for many different roles over the years, his most recent one was as Bilbo Baggins in Peter Jackson's Lord of the Rings Trilogy and The Hobbit Trilogy.

Now, I didn't read LotR until I was an adult. Somehow I had never come across the books despite being a huge fan of the Chronicles of Narnia by C.S. Lewis (one of Tolkien's close friends and contemporary). When I finally did read them I thought they were very good books, but they were never going to be my favorites. To be honest, I thought they were more than a little boring through large swaths of the story.

And then I found the audio books. I checked out the CDs from my local library and listened to them on my drive to work. WHAT A DIFFERENCE! The narrator, Rob Inglis, added so much to the story, took the "boring" parts (mostly the chants, songs, and poems) and made them interesting. Once I finished the trilogy, The Fellowship of the Ring, The Two Towers, and The Return of the King, I decided to try The Hobbit. I did read that one, and I enjoyed it much more than LotR, but then I listened to it, and again, Rob Inglis's narration added so much to the story.

This is really what started my enjoyment of audio books and showed me the importance of a good narrator. So, if you've had trouble getting into a book or series that all of your friends are raving about, I would highly recommend trying the audio version before giving up on it.