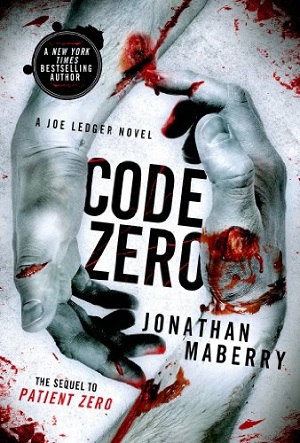 Code Zero, Jonathan Maberry
Code Zero is book 6 of the Joe Ledger DMS series. The cover says it's the sequel to Patient Zero, but it's really not. There's a lot that's happened between book 1 and book 5 that come into play.

Amazon Description: For years the Department of Military Sciences has fought to stop terrorists from using radical bioweapons—designer plagues, weaponized pathogens, genetically modified viruses, and even the zombie plague that first brought Ledger into the DMS. These terrible weapons have been locked away in the world's most secure facility. Until now. Joe Ledger and Echo Team are scrambled when a highly elite team of killers breaks the unbreakable security and steals the world's most dangerous weapons. Within days there are outbreaks of mass slaughter and murderous insanity across the American heartland. Can Joe Ledger stop a brilliant and devious master criminal from turning the Land of the Free into a land of the dead?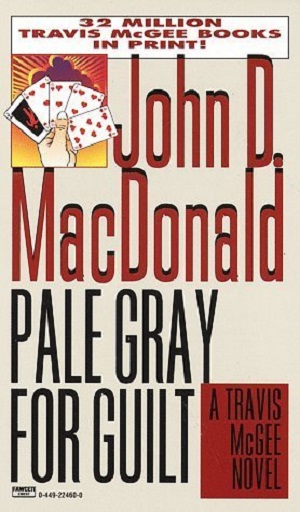 Pale Gray for Guilt, John D. MacDonald
My audio book for the week is Pale Grey for Guilt, book 9 of the Travis McGee series. This series is a practically perfect group of books with realistic characters and real-life situations. Even though our hero usually manages to escape he's never totally unscathed. Travis is definitely the predecessor to Lee Child's Jack Reacher.

Amazon Description: The men who killed Tush Bannon knew he was a nice guy with a nice wife and three nice kids – trying to run a small marina on the Florida coast. They also knew he was in the way of a big land development scheme. Once they killed him, they figured they were on easy street. But Tush Bannon was Travis McGee's friend, and McGee could be one tough adversary when protecting a widow and her kids.

Link for Kindle version: Pale Gray for Guilt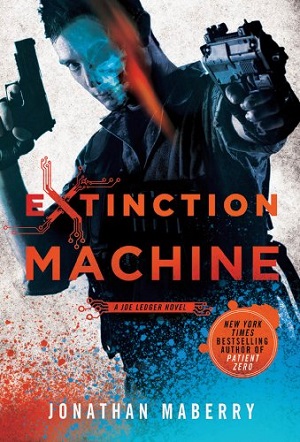 Extinction Machine, Jonathan Maberry
Between last week and this week I also completed Extinction Machine, book 5 of the Joe Ledger DMS series. In this book, Joe and the DMS discover that aliens and UFOs might really exist.

Amazon Description: The President of the United States vanishes from the White House.

A top-secret prototype stealth fighter is destroyed during a test flight. Witnesses on the ground say that it was shot down by a craft that immediately vanished at impossible speeds.

All over the world reports of UFOs are increasing at an alarming rate.

And in a remote fossil dig in China dinosaur hunters have found something that is definitely not of this earth. There are rumors of alien-human hybrids living among us.

Joe Ledger and the Department of Military Sciences rush headlong into the heat of the world's strangest and deadliest arms race, because the global race to recover and retro-engineer alien technologies has just hit a snag. Someone—or something—wants that technology back.