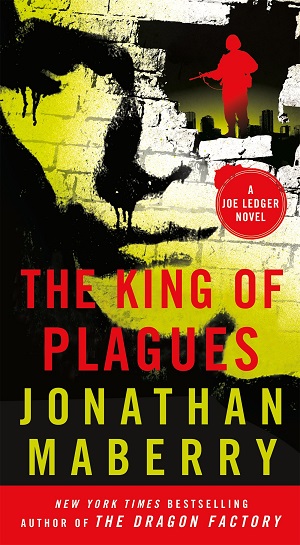 The King of Plagues, by Jonathan Maberry
I'm just about finished with The King of Plagues, the third book in the Joe Ledger series. I've listened to all of the books in the series, but reading them makes me realize there is a lot that I missed, clues to characters, foreshadowed events, and character quirks. One thing that I'm constantly being reminded of as I'm rereading the books is that sometimes fiction isn't as far-fetched from reality as we'd like to think (or hope).

Amazon Description: Saturday 09:11 Hours: A blast rocks a London hospital and thousands are dead or injured… 10:09 Hours: Joe Ledger arrives on scene to investigate. The horror is unlike anything he has ever seen. Compelled by grief and rage, Joe rejoins the DMS and within hours is attacked by a hit-team of assassins and sent on a suicide mission into a viral hot zone during an Ebola outbreak. Soon Joe Ledger and the Department of Military Sciences begin tearing down the veils of deception to uncover a vast and powerful secret society using weaponized versions of the Ten Plagues of Egypt to destabilize world economies and profit from the resulting chaos. Millions will die unless Joe Ledger meets the this powerful new enemy on their own terms as he fights terror with terror.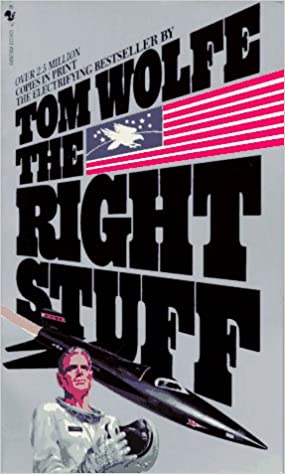 The Right Stuff, Tom Wolfe
The audio book I'm listening to (in addition to The Expanse with my boyfriend) is The Right Stuff. The movie of the same name was based on this book, about the first seven men chosen for the NASA Mercury Program.

I've long been an information junkie, and space exploration is one of those areas I just can't get enough of. I've listened to several astronaut memoirs and histories of the NASA space program, and pretty much anything to do with the subject. As one of the first books on the subject, this one gives you a vivid image of what it was like to be a test pilot, the selection process the men went through to be selected, the challenge of getting into space before the Soviets, as well as the fight to get funding over other projects, like the X15 and X20 aircrafts.

Amazon Description: From "America's nerviest journalist" (Newsweek)–a breath-taking epic, a magnificent adventure story, and an investigation into the true heroism and courage of the first Americans to conquer space. "Tom Wolfe at his very best" (The New York Times Book Review)

Millions of words have poured forth about man's trip to the moon, but until now few people have had a sense of the most engrossing side of the adventure; namely, what went on in the minds of the astronauts themselves – in space, on the moon, and even during certain odysseys on earth. It is this, the inner life of the astronauts, that Tom Wolfe describes with his almost uncanny empathetic powers, that made The Right Stuff a classic.

Link for Kindle version: The Right Stuff