2020-08-17
At any given time I'm usually reading one or two collections or anthologies that I intersperse between the myriad books I regularly. I realized this morning that I'm in the middle of reading two collections and one anthology. The reason I like anthologies is because a short story can be read during most breaks during a day or week, no matter how busy you get, and they are easy to get into when you're not ready to jump into a new book. It's also a great way to discover authors you haven't read before.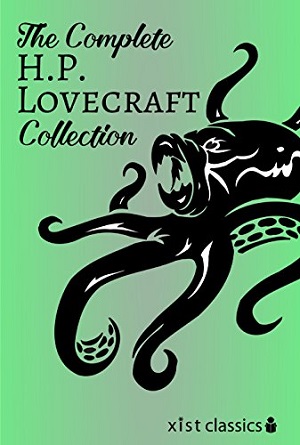 The Complete H.P. Lovecraft Collection
My boyfriend is a huge H.P. Lovecraft fan and sometimes it's hard for me to keep up with him when he gets talking about that universe. I've already read The Colour Out of Space and listened to At the Mountains of Madness and know about Cthulhu, Nyarlathotep, and various other Lovercraftian monsters. However, many of the other authors I read, including Jonathan Maberry and Charles Stross, pepper Lovecraft references throughout their work and it would be nice to understand where they came from. This collection is missing several of Lovecraft's better known stories, but as a way to get his lesser known stories in one shot, you can't go wrong with this collection.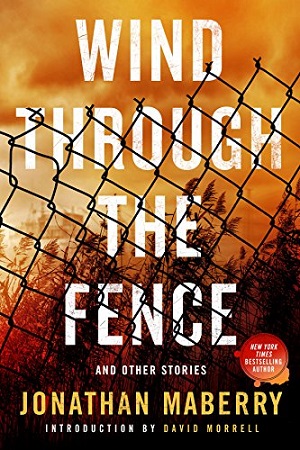 Wind Through the Fence, by Jonathan Maberry
And speaking of Mr. Maberry, the second collection I started reading recently is one of his. I jumped ahead because one of the stories included here is about his character Monk Addison, who is the main character in Maberry's upcoming book, Ink, and I wanted to read that ahead of time.

One of the best things about collections is you often get short stories the author was asked to write based on a specific theme for an anthology. So you can samplings of thriller, science fiction (even if it's "bad"), and fantasy, as well as what could be considered "fill in" stories from the author's existing series', like the Monk Addison story. There's something for everyone!

Amazon Description: A pair of idiot moonshiners run afoul of gangsters and zombies in the days leading up to the Great Fire of Chicago. A brutal gunslinger encounters the ghosts of his past. College students create a computer program to conjure real magic. A little winged monkey girl goes looking for magic in a land of dragons. A serial killer becomes an angel of mercy for orphaned children during the Apocalypse. A private investigator tattoos the faces of murder victims on his skin so that he can relive the moments of their deaths and begin a hunt for the killers.

These and other tales showcase the imagination and range of New York Times bestselling author Jonathan Maberry.

These odd, quirky, disturbing tales of horror, suspense, comedy, fantasy and mystery take readers to the troubled little town at the end of the world, the Land of Oz, the twisted pre-history of Plan 9 From Outer Space, the foggy Paris streets of Edgar Allan Poe, the Old West, and elsewhere.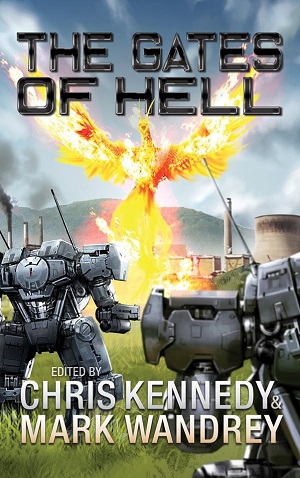 The Gates of Hell, edited by Chris Kennedy & Mark Wandrey
And the requisite Four Horsemen book this time is an anthology. I find I usually have at least one or two 4HU books that I have to get through, because as one of the series editors I have to keep up with what's going on, what each of the authors is writing, so if it's referenced somewhere else, I know what they're talking about and I can make sure it's consistent.

I've only read a couple so far, but "Roland the Headless Mech Driver" by William Alan Webb is an excellent example of how to take a song (or other reference) as a story prompt and turn it into an excellent story. He has also carried Roland into his upcoming book, High Mountain Hunters.

So many of the authors in the 4HU started with a short story in one of the 9 anthologies, and they're all fantastic stories. It's a great way to figure out if you want to jump into the series without having to commit to a full book.

Amazon Description: From the outside, The Lyon's Den doesn't look like much; there isn't even a sign. But Mercs of all species know that if you head to southwest Houston, near the Starport, there's a particular run-down strip mall that looks like it's been abandoned for years. The glass door second from the south end of the strip is plastered over on the inside with blue paper, and the faint golden outline of a rampant lion is the only clue.

The door is locked, of course, and beyond the door is nothing but a darkened hallway with a downward slope and a slight curve to it. Once you follow this curve far enough, you are greeted by two very large, very well-armed Lumar. "Welcome to the Lyon's Den," the larger of the two says without a translator, and without a trace of an alien accent. "You know the rules?"

Welcome back to the Four Horsemen universe, where only a willingness to fight and die for money separates Humans from the majority of the other races. Edited by bestselling authors and universe creators Mark Wandrey and Chris Kennedy, "The Gates of Hell: More Tales from the Lyon's Den" includes fifteen all-new stories in the Four Horsemen universe by a variety of bestselling authors—and some you may not have heard of…yet. Want to know why Asbaran Solutions changed its logo or where Roland's head went? Better learn the rules to the Lyon's Den…and then step inside!